Authority Networks® provides full-spectrum pay-per-click and Google Ads management services that are maintained by a dedicated member of our team of paid search and Google Ads marketing experts. We have the experience necessary to execute highly effective Paid Media and Adwords campaigns to help you achieve your paid search marketing goals.
Paid Media and Google Ads marketing helps put your website in front of the eyes of potential customers right away.
Keyword Research
We conduct a complete analysis of your business and research all of the related keywords and long-tail terms people are searching to find businesses related to your niche.
Ad Creation
Our paid search marketing experts and graphic designers will create compelling textual and display ads to grab the searchers attention and click through to your site.
Cost-Per-Click (CPC) Optimization
If not done correctly, pay-per-click advertising can get expensive. That's why we carefully monitor your ads to make sure they are generating the maximum return on investment possible.
Geo-Targeting
Geo-targeting is crucial for local businesses who are trying to reach searchers from a particular geographic location. We'll specifically target those users who will bring you business.
Conversion Tracking
At the end of the day it's all about conversions. We track the visitors who came from your ads and determine who actually converted to being paying customers.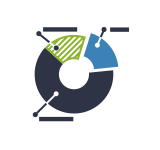 Advertisement ROI Analysis
Every month we collect and analyze all of the data from your pay-per-click campaign and use it to make any necessary adjustments to maximize your ROI.
Are you interested in jumpstarting the leads you get from your website?
We're here to help. Call us today at (303) 219-4707 or email us for a free quote.