We are Authority Networks®
We help companies navigate their way through the complex digital landscape of today's marketing challenges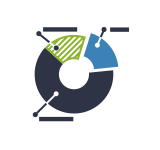 Search Engine Optimization
We setup a solid digital foundation for your business in order to drive ROI and succeed for the long term.
Paid Media
Paid search on Google, paid social on Facebook, display remarketing, pre-roll video, streaming radio spots – we are the complete digital marketing package.
Niche Industry Digital Marketing
We've been lucky enough to service clients in a variety of niche industries including CBD, manufacturing, brick-and-mortar brands and more.